Our Leadership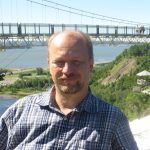 Lev Zakrevski
CEO
(Chief Executive Officer)
Benefits
More than just generous benefits and a collaborative environment, EA Team fosters growth, sharpens skills, and positions you for future success. We believe in hiring people with the right attitude, impart the right skills and learning required to succeed in our business.
A Comprehensive Benefits Package. EA Team package for internal employees includes
| | |
| --- | --- |
| Medical Insurance | Dental Insurance |
| Vision Insurance | Profit Sharing |
| 401(k) | Paid Holidays |
| Vacation Pay | Life Insurance |
Sustainability
As an organization, we have always put the best interests of our employees, customers, communities and the environment at the forefront of our strategies and goals. We are committed to providing quality service and upholding our values and ethical standards in all of our company activities.
Our company's sustainability initiative includes four pillars-
People-
We collaborate and obtain the best of talent to be placed in successful brands to ensure all round development of the resource and the organization. 
Community-
We have always believed that community involvement plays an important role in personal development and gives individuals the opportunity to foster relationships within their community.
Environment-
Recognizing that our work has an impact on the environment, we are committed to reducing our carbon print while educating and empowering our employees to make more environmentally responsible choices.
Governance and Ethics
We conduct business according to high ethical standards and shared values. Our employees abide by a strict code of conduct that helps our employees make sound decisions in complex situations involving our company and our business.
Giving Back
St. Jude is unlike any other pediatric treatment and research facility. Discoveries made here have completely changed how the world treats children with cancer and other catastrophic diseases. With research and patient care under one roof, St. Jude is where some of today's most gifted researchers are able to do science more quickly. Learn more about St. Judes Children's Research Hospital.
Diversity
Being diverse is beyond a business aspect in today's business world. It is this which powers an increasingly global, multi-ethnic and competitive environment to bring out the best of output. We advocate this by recruiting the best qualified candidates regardless of their gender, race, religious beliefs, sexual orientation and special needs. We also actively partner with groups that take up the cause of those people with disabilities, people of colour and military/veterans.
 Diversity & Inclusion Achievements
| | |
| --- | --- |
| Women Owned Business Enterprise | Minority Owned Business Enterprise |
or let us know when to contact you.